WHAT WE DO
.
EAVESTROUGH, EAVESTROUGH INSTALLATION
Eavestrough Installation
Our advanced fastening system utilizes the very best hidden hanger on the market. This eliminates the old way of installing eavestrough with nails and ferrules which can be seen through the front of the eavestrough and loosen easier over time. The Eavestrough Company only uses a hidden bracket system including heavy duty brackets and screws, which are always screwed, never nailed.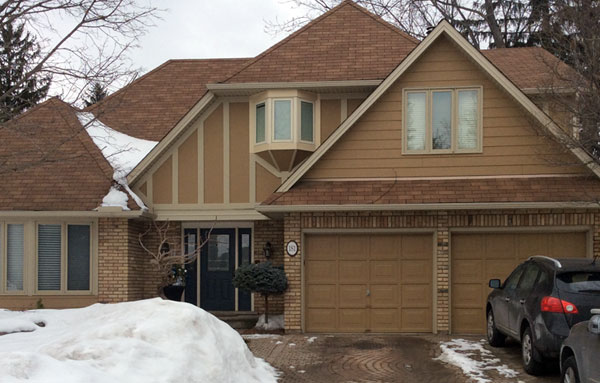 We install 5″ or 6″ eavestrough.

We use superior Gentek, Boncor and Kaycan products which offer a wide variety of colours.

We install only extra large downspouts, which handle 33% more water, to increase drainage and reduce the chance of downspouts becoming obstructed.

All of our corners are hand mitred for a long lasting and custom seal.

We are proud to install the Alu-Rex product line, the most advanced gutter system on the market with the best warranty.
10 Things You Need To Know … Before Hiring an Eavestrough Company!