EAVESTROUGH PROTECTION
.
ALU-REX, DIAMOND BACK GUTTER COVERS
Alu-Rex Eavestrough Protection
Alu-Rex has the largest network of professional installers in Canada.
Choose the T-Rex line of products when replacing your existing eavestroughs or installing new ones. When installing a leaf guard, choose from our Gutter Clean System line of products.
Clog-free for 40 years
Your rain gutters will not clog. Leaves, debris, snow and ice remain on top of the product, leaving rain gutters functional at all times. The only product on the market that comes with a 40-year clog-free warranty.
Sturdy aluminum construction leaf guard
Made of weatherproof aluminum, the Gutter Clean System will not rust, crack, chip or warp. And it is built tough to support the weight of snow and debris.
Four seasons Gutter Clean System
It will not sink into the rain gutter under the weight of snow or debris. A rain gutter that is clogged with snow in the winter  will not work properly. The Gutter Clean System keeps gutters free of snow and ice so that they drain normally when it rains or the weather warms up.
Water infiltration prevention
During rain or winter warm spells, the Gutter Clean system keeps gutters draining freely so that water will not seep into your home or spill onto the ground, causing major damage to your foundations and roof.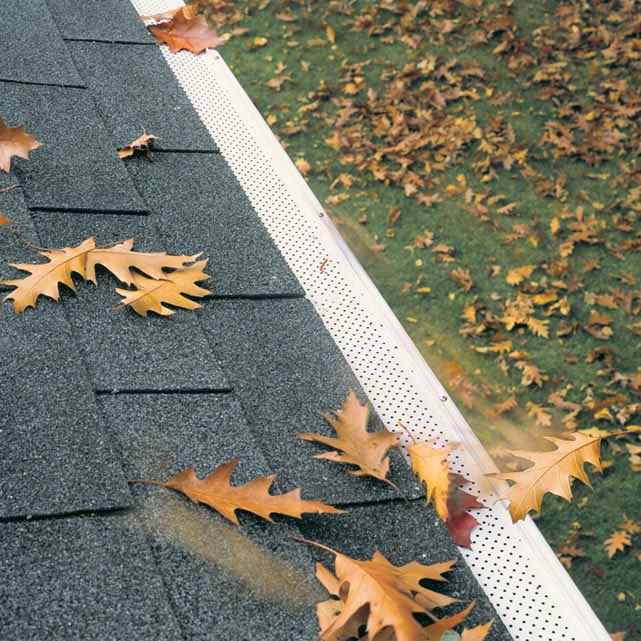 Why Diamond Back Gutter Covers?
The #1 eavestrough protection system and gutter guard available for your home — available only from Diamond Back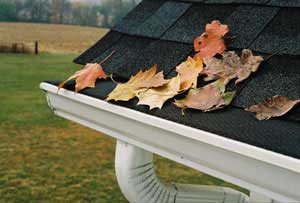 Gutter Covers™. We have eliminated the need for you to do the time consuming and potentially dangerous job of gutter cleaning on your home. Our stainless steel micro-mesh gutter covers will protect your eavestroughs from the harsh outside elements and will never clog, never rust, and never corrode.  Not even with the most stubborn debris such as pine needles!
Diamond Back Gutter Covers™ have no spaces or gaps— meaning that nothing but rain will ever enter your eavestroughs.  We confidently stand behind our eavestrough protection systems with one of the best warranties available in gutter protection today!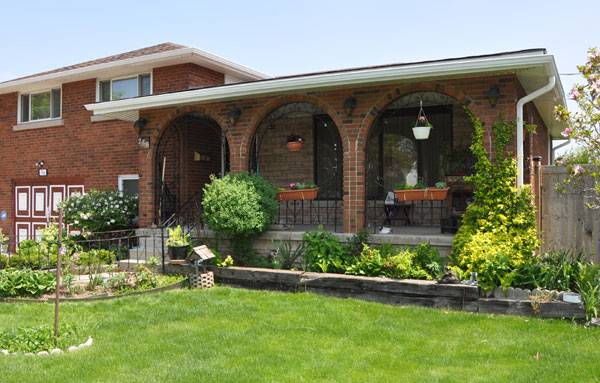 Diamond Back Gutter Covers™ Protection Systems Are the Best in the Industry!
We have achieved Eavestrough Protection Perfection. Here's Why:
Diamond Back Gutter Covers™ are installed on your new or existing eavestrough and it is NOT installed under your roof shingles. Disturbing your shingles exposes the roof of your home to the unnecessary risk of leaking and could also void your roof warranty.

Diamond Back Gutter Covers™ provides homeowners with a completely sealed eavestrough protection system — no holes, no gaps, no channels, and no openings. It is IMPOSSIBLE to clog an eavestrough protected by Diamond Back Gutter Covers™. Our patented stainless steel micro-mesh filters allow nothing but water into your eavestrough – guaranteed!

Diamond Back Gutter Covers™ patented design eliminates gutter cleaning forever! It keeps leaves, pine needles, and all debris out of your eavestrough! It is an ideal filter for rainwater collection or, if you live in the country, keeping your cistern or water holding tank clean!

It is one of the strongest eavestrough protection systems on the market today! It is made of .018 gauge stainless steel and it is powder coated to ensure that it will never rust, deteriorate or collapse. We proudly stand behind the performance of our 3 million plus feet of Diamond Back Gutter Covers™ that we have installed across the USA and Canada. With Diamond Back Gutter Covers, your Eavestroughs will never clog– EVER! That's our promise to you!

Diamond Back Gutter Covers™ – It's Eavestrough Protection Perfection!